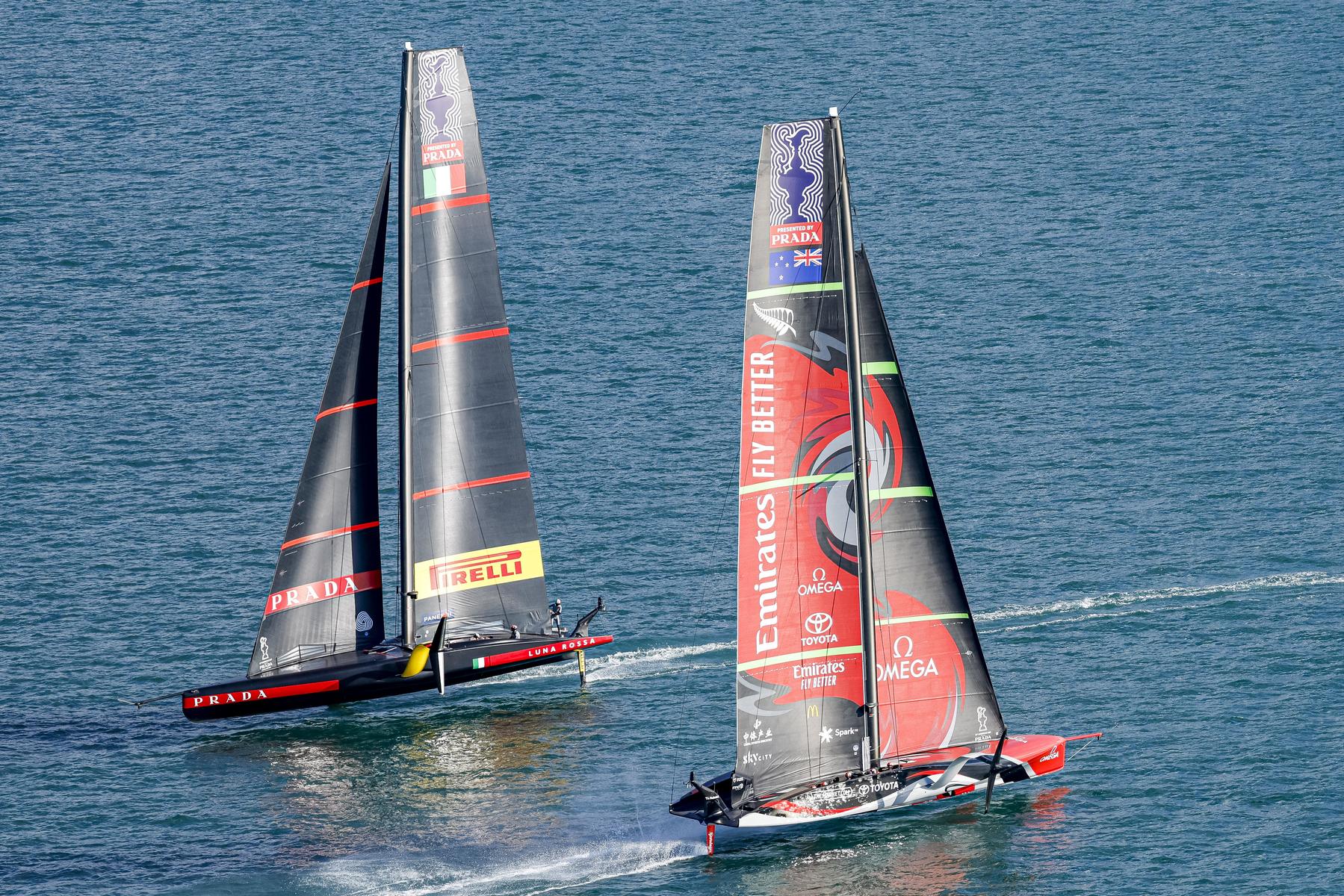 Photo: © ACE | Studio Borlenghi
The excitement continues in the America's Cup
2021-03-12
Automatisch übersetzen:
Day 2 ended in a draw, Luna Rossa Prada Pirelli and Emirates Team New Zealand each took a victory in today's competitions, race 3 and race 4.
Race 3
A fairly even start, Luna Rossa Prada Pirelli succeeded with a very nice maneuver in the beginning on the first leg and took the lead over Emirates Team New Zealand.
Luna Rossa Prada Pirelli managed her lead well and won the first race by 37 seconds

Race 4
Another fairly even start but Emirates Team New Zealand took a narrow lead. After an even first leg, Emirates Team led New Zealand.
Luna Rossa Prada Pirelli once had trouble dropping one of his foils, Emirates Team New Zealand extended their lead that held on to the finish line by a margin of 63 seconds.

This is the first time in a long time that Luna Rossa Prada Pirelli loses a race in such light winds that applied today, about 8-10 knots.