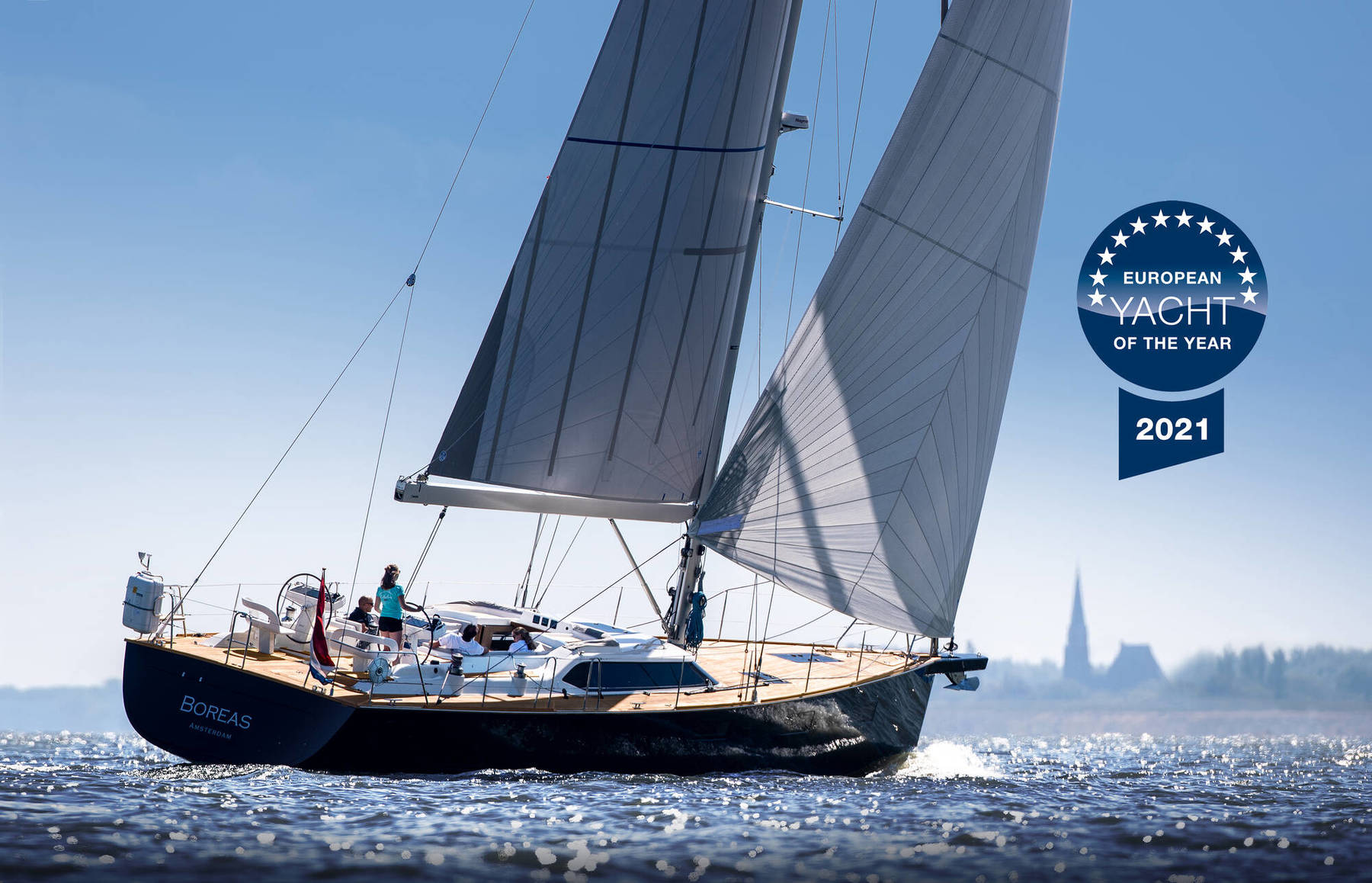 Photo: contestyachts.com
Contest 55CS wins European Yacht of the Year 2021 - Luxury Cruiser
2021-02-22
Automatisch übersetzen:
The winning 17-metre Contest 55CS has met with exceptional acclaim from both press and public ever since debuting at boot Dusseldorf 2020.
Words of the Jury:
"Immersive and uncompromising luxury. The Contest 55CS takes care of its guests with impeccable construction and comfort of the highest level. It is built under the supervision of Lloyds and the attention to the quality of the technical solutions is one of its best strengths. In the interiors, it is striking for the owner's suite with a window facing towards the stern, the panoramic saloon and a fresh and modern style. The organization of the deck allows a small crew to carry it safely and effectively. Sailing will not set the speed record but will be able to sail around the world leaving the worries on the ground, also thanks to the generous volumes for stowage."