Präsentiert von
---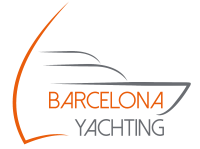 Olivier Haroche
Barcelona Yachting
Port Olimpic - Local 14
08005 Barcelona
Spanien
Beschreibung
---
Automatisch übersetzen:
FR
Ce MAGNIFIQUE MONTE CARLO 76 de 2013 est l'un des yachts à Flybridge les plus attrayants de sa taille, il combine un excellent design, beaucoup d'espace sur le pont et est très confortable en croisière. Son intérieur lumineux de bon goût et les cabines confortables sont assortis, pour assurer une ambiance chaleureuse et détendue. Ce Montecarlo 76 vient de terminer un programme d'entretien hivernal très complet et est prêt à naviguer. Entretenu par un équipage professionnel, le yacht est prêt à être inspecté dans son port d attache en Turquie. Prix HT



​​​​​​​​​​​​​​Dossier complet en PDF sur demande


EN
Motoryacht Monte Carlo 76 is one of the most attractive hard-top yachts in her size, and combines excellent design, plenty of deck space with comfortable cruising. Her tasteful light interior and the comfortable guest staterooms are matching, to assure a warm and relaxed ambiance. She has just completed a very thorough winter maintenance schedule and is turnkey ready for her new Owner.



Details
---
Position nur ungefähr, nicht für Richtungen
Allgemeine Information
Hersteller:
MONTE CARLO YACHT
Modell:
MONTE CARLO 76
Jahr:
2013
Bedingung:
Benutzt
Motor
Motor:
MAN, 1200 hp
Kraftstofftyp:
Dieselkraftstoff
Messungen
Länge:
23 m (75.46 ft)
Breite:
5.65 m (18.54 ft)
Tief:
1.7 m (5.58 ft)